Our Leadership
Madrigal's leadership team is comprised of individuals with proven track records developing multiple FDA-approved medicines and expertise in building and leading successful biopharmaceutical companies.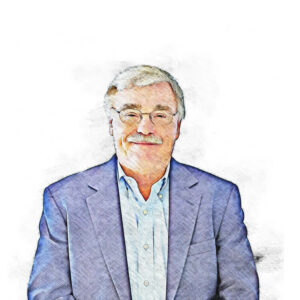 PAUL A. FRIEDMAN, M.D.
Chairman and Chief Executive Officer
Dr. Friedman has more than 40 years of development and commercial pharmaceutical experience. He is the former CEO of Incyte Pharmaceuticals, former president of DuPont Pharmaceuticals and a former Associate Professor of Medicine & Pharmacology at Harvard Medical School. Dr. Friedman is a diplomat of the American Board of Internal Medicine and he also serves on the Board of Directors of Prelude Therapeutics (Nasdaq: PRLD).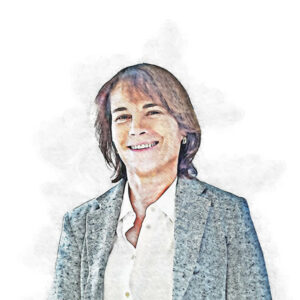 REBECCA TAUB, M.D.
Director, Founder, Chief Medical Officer and President of Research & Development
Dr. Taub has more than 20 years of experience leading drug development, including roles as Senior Vice President of R&D at VIA Pharmaceuticals, Vice President of Metabolic Disease Research at Hoffmann-La Roche, and leadership roles at Bristol Myers Squibb and DuPont Pharmaceuticals. She was also tenured Professor of Genetics and Medicine at the University of Pennsylvania and a Howard Hughes Investigator.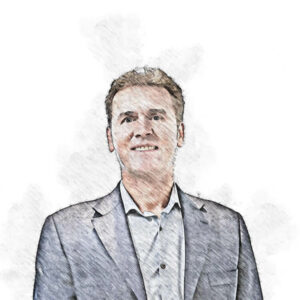 ALEX HOWARTH
Chief Financial Officer
Mr. Howarth brings more than 30 years of experience in healthcare finance, corporate development and operational roles. Prior to joining Madrigal, he held the role of Chief Operating Officer at Akcea Therapeutics and was Chief Financial Officer at Lycera Corp. He has also held roles as Chief Financial Officer and Chief Business Officer at moksha8, Chief Business Officer at Vitae Pharmaceuticals and Head of Venture Partnerships at GSK.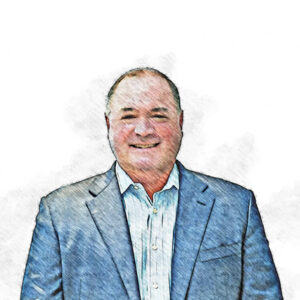 BRIAN J. LYNCH
General Counsel
Brian J. Lynch has been at Madrigal since 2018. For 30 years before joining Madrigal, Mr. Lynch engaged in private practice and was a partner at the leading law firms headquartered in Washington, DC, Philadelphia and Silicon Valley (Hogan Lovells, Morgan Lewis and Cooley). His practice focused on value-enhancing M&A, equity and debt capital markets, and collaboration transactions and a broad range of representations for life sciences companies, including Madrigal. Mr. Lynch began his legal career at the Securities and Exchange Commission's Division of Corporation Finance in Washington, DC.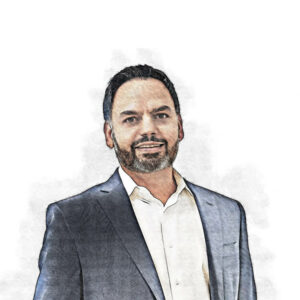 REMY SUKHIJA
Chief Commercial Officer
Mr. Sukhija has 25 years of commercial experience in the pharmaceutical industry with a successful track record of building businesses and launching products. Before Madrigal, Mr. Sukhija served as Senior Vice President of North America Commercial Operations at Otsuka Pharma. Prior to that he built and led M&A exit of a venture-backed start-up, Merganser, as Chief Operating Officer. Mr. Sukhija built and led Biogen's hemophilia franchise and held several sales and marketing leadership roles at Pfizer and GSK in the earlier part of his career.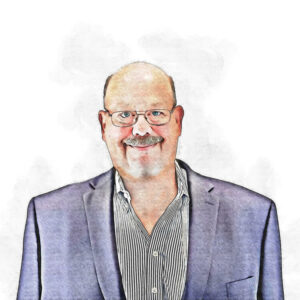 ROBERT WALTERMIRE, PH.D.
Chief Pharmaceutical Development Officer
Dr. Waltermire brings proven expertise in all aspects of chemistry, manufacturing and control (CMC), as well as experience in manufacturing new commercial products. Most recently, Dr. Waltermire served as Senior Vice President, CMC at VenatoRx. From 1988 to 2020, Dr. Waltermire held positions of increasing responsibility at Bristol-Myers Squibb (BMS) and Dupont Pharmaceutical Company, including Vice President Chemical and Synthetic Development at BMS.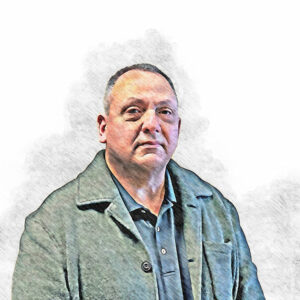 DOMINIC F. LABRIOLA, PH.D.
Chief Data and Analytics Officer
Dr. Labriola has 35 years of experience in clinical development overseeing the global registration of 20 medicines. He spent more than 20 years at Bristol Myers Squibb as Head of Global Biometric Sciences where he was responsible for the team overseeing the company's NASH program among many other programs. Prior to joining Bristol Myers Squibb, he held positions of increasing responsibility at DuPont Pharmaceutical Company, managing biostatisticians and programmers for multiple therapeutic areas. Dr. Labriola began his career as a research biostatistician at Memorial Sloan Kettering Cancer Center and earned his Ph.D. in Mathematical Statistics from the University of Delaware.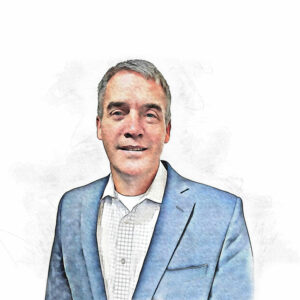 STEPHEN DODGE, PHARM D, M.B.A.
Senior Vice President, Global Medical Affairs
Dr. Dodge has over 20 years of medical affairs leadership across both small biotech and large pharma, including roles at Intercept, Merck, Novo Nordisk and Novartis. He has more than 10 years working directly in hepatology and GI, as well as metabolic disease, building out medical affairs capabilities to support market entry in new therapeutic areas across 20+ launches.
KIA MOTESHAREI, PH.D.
Senior Vice President, Business & Corporate Development
Dr. Motesharei has over 20 years of industry experience focused on business and corporate development transactions including therapeutic product licensing and alliances, R&D collaborations, commercial product partnerships, royalty financing and M&A. Prior to joining Madrigal, Dr. Motesharei was Chief Business and Strategy Officer at NeuBase Therapeutics. Since 2004, he has held similar positions with Akcea Therapeutics, EMD Serono (Merck KGaA), Dyax Corporation, Genfit, and Activx Biosciences.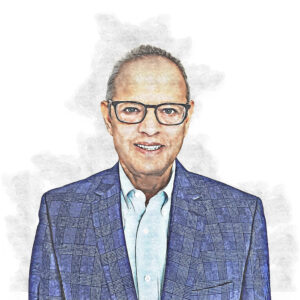 SUNIL KADAM, PH.D.
Senior Vice President, Global Regulatory Affairs
Dr. Kadam has successfully built and directed Global Regulatory Affairs teams at both large and emerging biopharmaceutical companies. Most recently, he was Senior Vice President of Global Regulatory Affairs at Telix Pharmaceuticals Limited. As the Regulatory Affairs lead for gastroenterology at Shire/Takeda, he led FDA Advisory Committee and secured FDA approval for Motegrity (prucalopride). As the Head of Regulatory Affairs for Takeda's endocrine and metabolic rare disease products, he managed the global development of multiple pipeline projects. Prior to joining Takeda, he led Regulatory Affairs teams at IQVIA and Eli Lilly & Company.
THOMAS HARE, M.S.
Senior Vice President, Clinical Management
Mr. Hare has more than 30 years of clinical development and management experience in the biopharmaceutical and contract research organization industries. He is the former Senior Vice President of Product Development at Advaxis, Inc. and has also held senior management positions at Incyte Pharmaceuticals and Premier Research.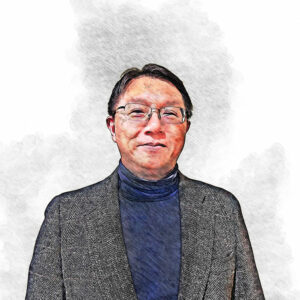 EDWARD CHIANG, M.S.
Senior Vice President, Clinical and Technical Operations
Mr. Chiang has over 20 years of clinical trial experience starting his career at Bracco Diagnostics developing ultrasound contrast agents, followed by roles at Beacon Biosciences (now Icon Medical Imaging) and VIA Pharmaceuticals. Mr. Chiang joined Dr. Taub when she founded Madrigal and was directly involved in Madrigal's initial Phase 1 and 2 clinical trials.