Understanding the Experiences of People Living with NASH is Critical to Improving Patient Care
Part I – Fatty Liver Foundation Development
Part II – Advice for Patients with Recent Diagnosis of NASH with Fibrosis
Part III – After Diagnosis: What Happens Now?
Featured Experts: Wayne Eskridge, Chief Executive Officer, Chief Operating Officer, Fatty Liver Foundation, Boise, Idaho; Scott L. Friedman, M.D., Dean for Therapeutic Discovery Chief, Division of Liver Diseases, Professor, Medicine, Liver Diseases, Professor, Pharmacological Sciences, Icahn School of Medicine at Mount Sinai New York, New York
Healthcare Provider Perspectives on NASH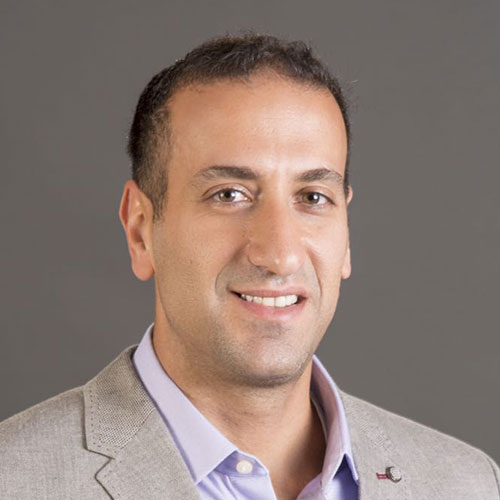 Naim Alkhouri, M.D.
Vice President of Academic Affairs and Director of the Fatty Liver Program at Arizona Liver Health
As a hepatologist who has been researching, diagnosing, and treating liver diseases for more than 15 years, the increasing prevalence of non-alcoholic fatty liver disease (NAFLD) and the lack of awareness of this silent pandemic concerns me. In my practice in Arizona alone, we see roughly 1,400 patients a month and of those, about 60% have NAFLD. If left untreated, NAFLD can lead to the more serious condition non-alcoholic steatohepatitis or NASH.
As NASH progresses and patients develop significant fibrosis, the risk of liver-related mortality and need for liver transplant increases. NASH is so dangerous because it is asymptomatic until it has reached a stage that requires acute medical intervention. I've seen the effect this disease can have when symptoms of advanced liver disease begin to arise and it's devastating for patients and their families.
We can curb this growing public health issue by raising awareness of NASH, educating communities who are at risk, and simplifying the screening process so that patients are diagnosed before they develop cirrhosis. We need to continue developing non-invasive strategies to diagnose and monitor patients with NASH instead of relying on biopsy.
We also need to improve treatment. Dietary counseling and exercise are critically important and a foundation of care for patients with NASH, but simply recommending patients lose weight is not enough. Far too few patients with NASH receive the kind of multidisciplinary care and counseling that supports permanent lifestyle change.
Finally, we need approved medications to treat this disease and prevent progression to cirrhosis and negative outcomes. As we have learned more about the mechanisms that drive NASH, we are getting closer to identifying therapeutic solutions for patients. I've worked with multiple pharmaceutical companies as an investigator in clinical trials and have become more optimistic about the NASH drug development pipeline in recent years. Treatments like resmetirom, a drug I've become familiar with through my clinical research, show promise in addressing the underlying drivers of NASH and I'm hopeful we will soon have approved therapies for patients in need.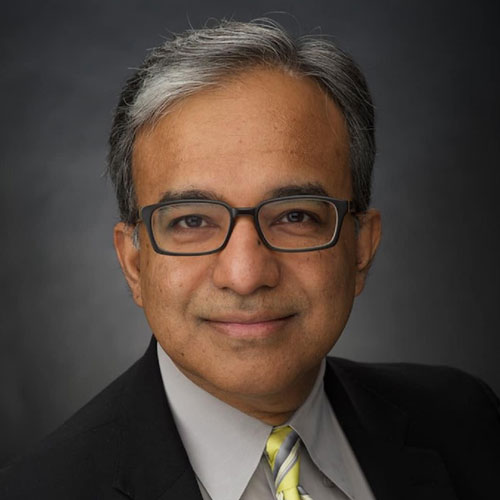 Kris Kowdley, M.D.
Director, Liver Institute Northwest and Professor, Elson S. Floyd College of Medicine, Washington State University, Seattle, WA
As we seek to diagnose and treat patients with non-alcoholic steatohepatitis (NASH), we must help others understand the nature of the condition. NASH is part of a multisystem disease that is tied to metabolic syndrome, diabetes and obesity, but it is also critical to recognize that NASH is unique and distinct as a liver disease. Managing the comorbid cardiometabolic conditions associated with NASH is important, but not sufficient given the potentially life-threatening liver-related complications patients can experience when the disease progresses.
The staggering number of people who are afflicted with NASH illustrates that more needs to be done to educate healthcare providers about the disease. Endocrinologists, cardiologists, and gastroenterologists need to understand that NASH is a deadly disease that is commonly asymptomatic until it has progressed to an advanced stage. It is likely that far too many patients with NASH develop cirrhosis before receiving specialist care.
As healthcare providers, one of our primary goals is to identify those patients who have developed NASH with significant fibrosis within the very large population struggling with fatty liver disease; we know that patients who reach this stage of disease progression are at higher risk of experiencing adverse liver related outcomes. In light of this, we must give providers the tools to identify the individuals who need further attention and care.
I think it's also important to encourage patients to be proactive in learning about NASH and to participate in clinical trials given the lack of approved therapies. It's important for physicians to help patients understand the importance of clinical trials to bring new treatments to the clinic and the fact that patients in NASH trials may benefit –even if randomized to placebo– from the frequent monitoring of liver health and counseling and reinforcement of lifestyle modifications in addition to intervention via medications.
Finally, we must dispel the notion that NASH is simply a result of poor lifestyle choices. This disease has an important genetic component and may be tied to food insecurity, socioeconomic status, and healthcare disparities. NASH may also be influenced by other conditions like sleep apnea that can contribute to poor health outcomes. To help advocate for patients living with NASH, we need to confront weight discrimination and employ "people first" language in our educational campaigns and public awareness initiatives.
We have our work cut out for us, but my hope is that the more we empower and educate both patients and providers, the better we'll become at properly identifying and treating people with this debilitating disease.